The Innovative Dimmable Track Lights (DALI & TRIAC)
Product  Parameters 
Model : AL-TL0115 / 20 / 30
Total power : 15W / 20W / 30W
Size :Ø83x188mm / Ø98x210mm
Color : White & Black
Weight : 1kg / 1.37kg
Total lighting output : 1200 /1800 /2900lm
Color temperature : 3000-5000K
CRI : 80Ra
Luminous efficacy (real value): 90lm/W
Voltage : AC200-240V
Life Time: 50.000hrs  L80  B10 (Ta 40°C)
PF : > 0.95
Beam angle [°]: 18 / 28 / 42
Base Type : 2 pin, 3 pin and 4 pin available
DALI Technical Description
 Adjustable spotlight with adapter for installation on mains voltage track for
high-performance LED with monochromatic Neutral White (4,000K) emission.
DALI driver built-into product.
The fitting is made of die-cast aluminum and thermoplastic material.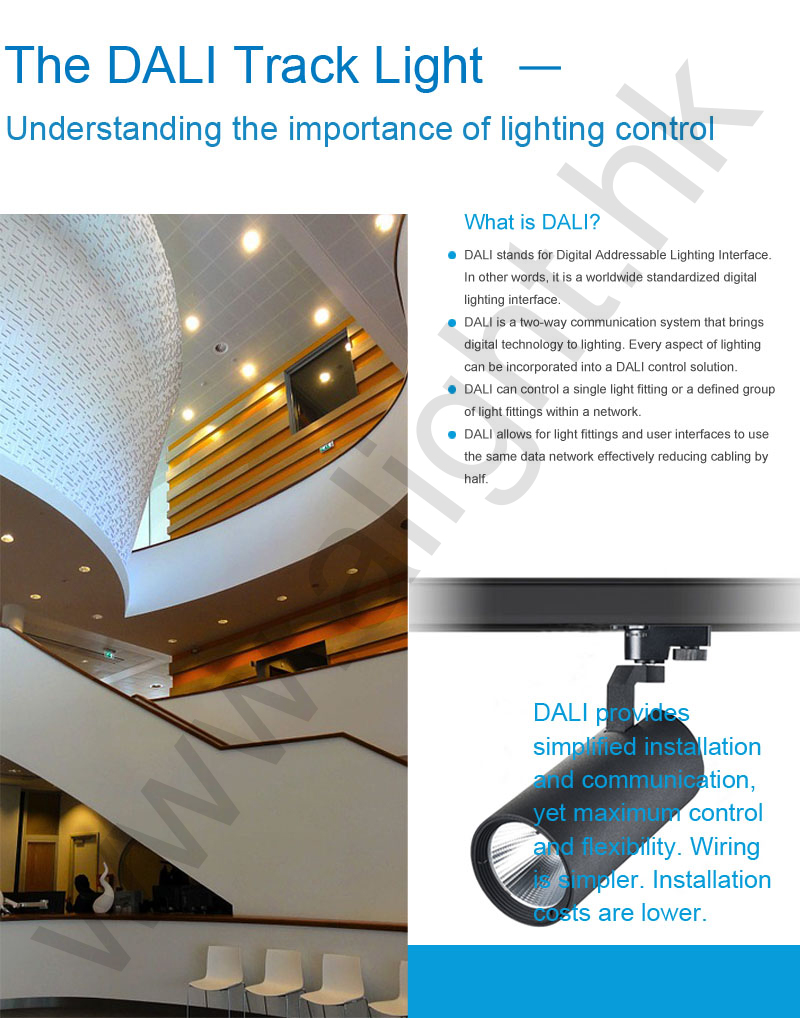 Grouped Lighting and Controlling
        The DALI specification allows for a maximum of 64 lamps per network, which can be broken up into 16 different groups,
        each with its own lighting scene, The diagram below shows all the fiitings directly connected to each other.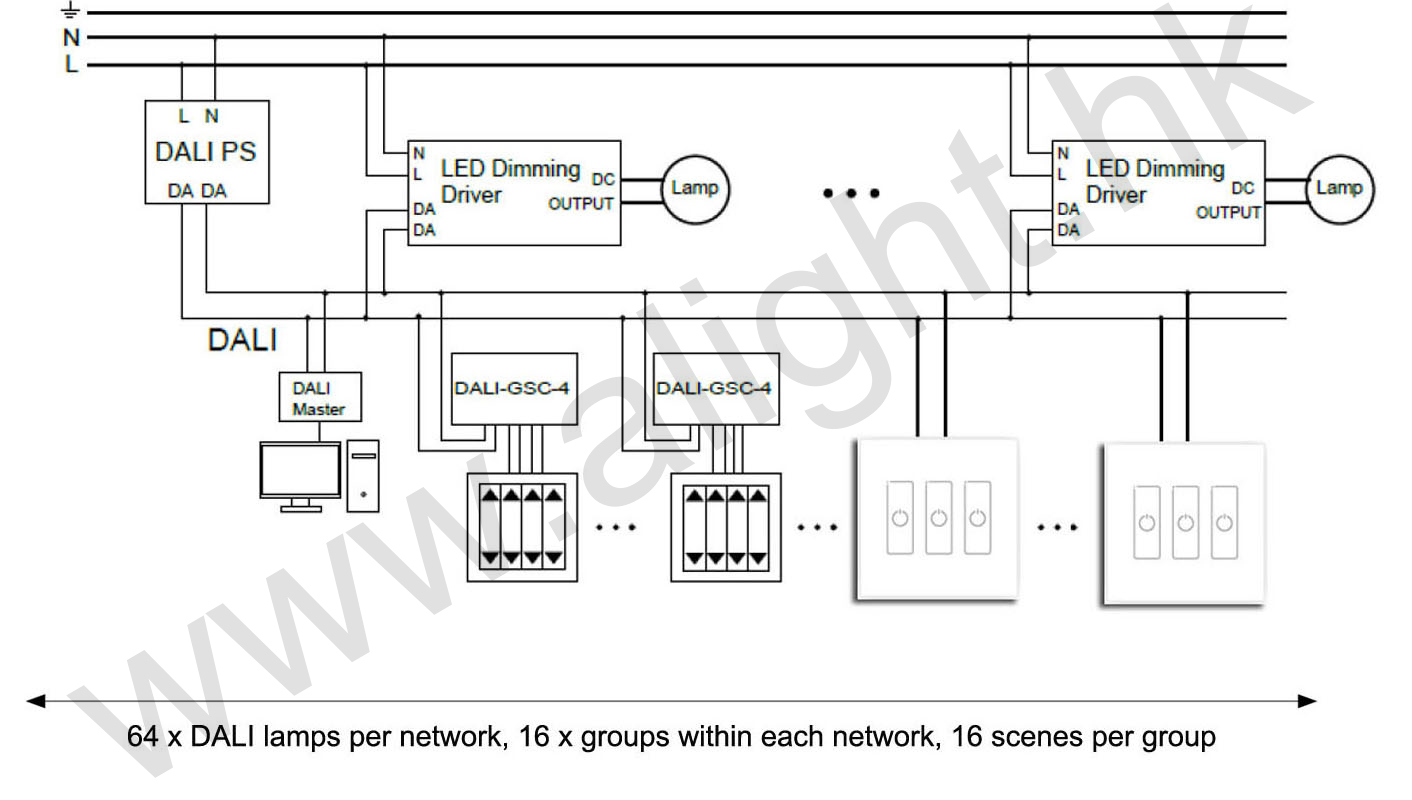 TRIAC Dimming Technology for Track Lights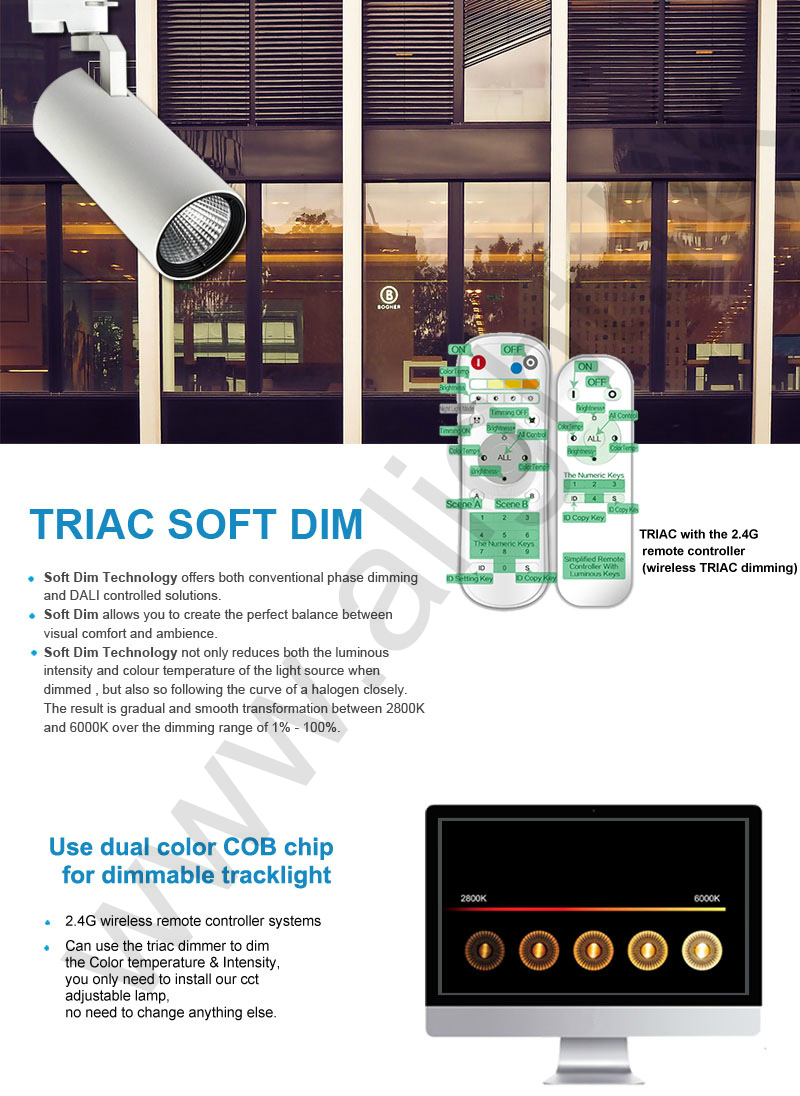 Remarks: Dual color COB LEDs , they only can reach around 80lm/W for whole lamp.
                     If you don't need color temperature adjusting, only need normal dimmable(e.g 2700K,3000K,4000K,5000K), we can reach 100lm/W.
---
Post time: 01-07-2017